Yellow Book Employees and Liberty Mutual Disability Claims
Are you a former employee of the Yellow Book who is insured under a Liberty Mutual disability policy? The date that you became disabled will determine your entitlement to disability benefits. Don't destroy your long-term disability claim by filing a general release of employment claims. Did you know that you were terminated from your employment and asked to sign a general release of employment claims, you may unwittingly waive your right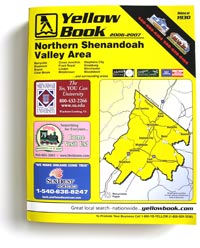 to a cover of benefits, under ERISA. This, of course, is State specific.
If you are offered a general release, you need to read it very closely and should strongly consider hiring an attorney to review the release. Language in that release that says "any and all claims can apply to all possible causes of action including ERISA claim for disability benefits".
It is worth paying an attorney to review the release so you don't unwittingly give up your rights to ERISA benefits. Nancy Cavey can help you review your files in order for you to make the right decision in order to help you with your disability benefits.
Long-term disability carriers don't make it easy for you to get your disability benefits, and don't make that worse by signing a severance agreement that destroys your right to future benefits. Consult ERISA disability attorney Nancy Cavey at 727-894-3188. The right ERISA disability attorney can make or break your case when it comes to disability claims.